Golden Dorada Sport Fishing Vacation Uruguay/Argentina border
Destination
La Zona/The Zone Salto Grande Tail Race - Uruguay
Season
April - October low season and November - March high season
Trip Type
Top Hotel accommodation with fishing on the Uruguay/Argentina border
Species
Giant Golden Dorado
Description
A fishing trip of a lifetime to South America targeting the largest Golden Dorado in the world. Fishing the tail race of the Salto Grande dam project.
Cost
April - October $4650 per angler / November - March $5750 per angler - two anglers per boat (all costs are in US dollars)
Duration
Six days with 4 days fishing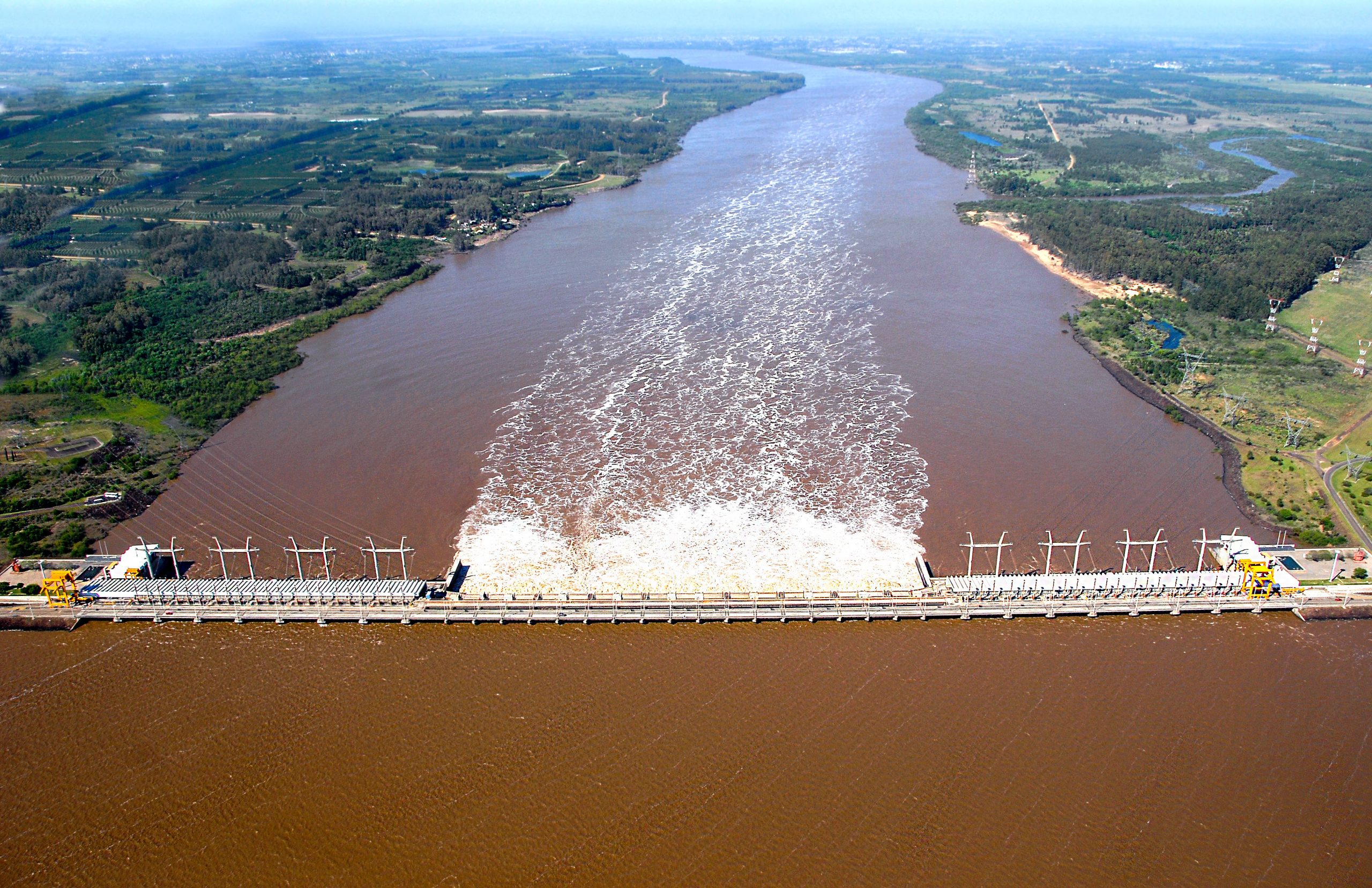 GOLD awaits adventurous anglers at the Argentine-Uruguayan border. We reckon its the the best Golden Dorado fishing on the planet!
The freshwater Dorado is causing "gold fever" for the anglers who have had the fortunate opportunity to fish for them and have others clamouring to 'prospect' for them under the Salto Grande dam.
From its inception, the fantastic sportfish destination referred to as La Zona or 'The Zone' has earned the deserved reputation of being home to some of the largest freshwater Golden Dorado found anywhere in the world. This statement has been widely endorsed by hundreds of anglers from throughout the globe who have been fortunate to experience this splendid tailrace fishery.
It is an almost mystical, legendary fishery, a protected and exclusive area on the Uruguay River, downstream from the Salto Grande Dam project.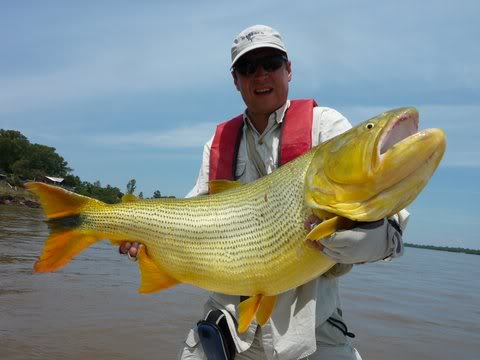 The prime fishing waters are contained within a very restricted half-mile section of river downstream from the Salto Grande Dam. The section extends from the Argentina riverbank to the Uruguay riverbank. The huge Dorados concentrate near the dam and feed on baitfish being washed down from the spillway, especially the Sabalo. The waters near the dam can produce turbulent currents that fluctuate to being very torrid when the dam turbines are open. When the turbines are not open, often large boulders are seen protruding below the dam.
The best fishing usually occurs when the turbines are open producing the very fast currents. The fishing day will be six hours long. There are only a few privileged people who have encountered the massive size of some of the Dorado found here. This is an area where 20lb fish are average and many visiting anglers will experience the thrill of fighting a Dorado of over 50lb.
Depending on the depth of the water and current flow, the ferocious dorado can be taken on surface lures, ranging from poppers to propeller baits; to subsurface jerkbaits, spoons and jigs and even will aggressively take flies.
The Golden Dorado, often called the 'River Tiger', (Salminus maxillosus) is rapidly becoming one of the most prized fresh water sport fish species in the world.
This aggressive and powerful migratory gamefish is constantly on the prowl for schools of baitfish to ravage and this makes them susceptible to both plug and fly angler alike. Its scientific name is broken down as follows: Salminus refers to trout-like and brasiliensis makes reference to the country where the first scientist found and described this species, on the Parana River basin.
The Dorado is primarily a piscavore, meaning that its primary diet is other fish. One of the Dorado's favorite prey species is the sabalo, a schooling fish weighing two to six pounds. It is also cannibalistic and will attack smaller dorados as well. The Dorado, therefore, will readily attack an assortment of lures and flies that resemble large, fleeing forage species.
The aggressive nature of the Dorado, its spectacular leaping ability, fantastic strength and stamina has created the ultimate freshwater gamefish. Although the Dorado is not actually a member of the trout family, it behaves similar to the trout in that it lurks behind boulders, rock piles and other underwater obstructions ready to pounce on other, unsuspecting, smaller fish species in the river.
Since this area became available to anglers, literally scores of fish exceeding the largest caught IGFA record have been caught. One particular fish caught by Angling Report subscriber Darden Daniel weighed a mind-boggling 61.6lb. However, Amazon-Angler.com's own client Andrei Bylchynski caught a fish back in December 2013 estimated by three separate La Zona guides as exceeding this and weighing between 63-65lbs. The gigantic fish bottomed out the 60lb boga grip, but was released at the boat immediately.
What keeps things exciting is the surface behaviour of the Dorado. There is almost always something happening on the surface, if not on the part of large fish, then on the part of school after school of small fish that slam the surface near the dam. The feeding frenzy is reminiscent of that displayed by bluefish in the open Atlantic."
Not only does the Dorado possess teeth sharp enough to puncture through plastic lures, strike a lure or fly with a ferocity of a much larger saltwater gamefish, but also performs aerial gyrations that are more reminiscent of acrobatic saltwater species. Interspersed between these high flying leaps are long, drag-screeching runs.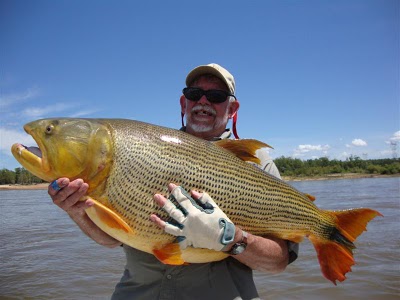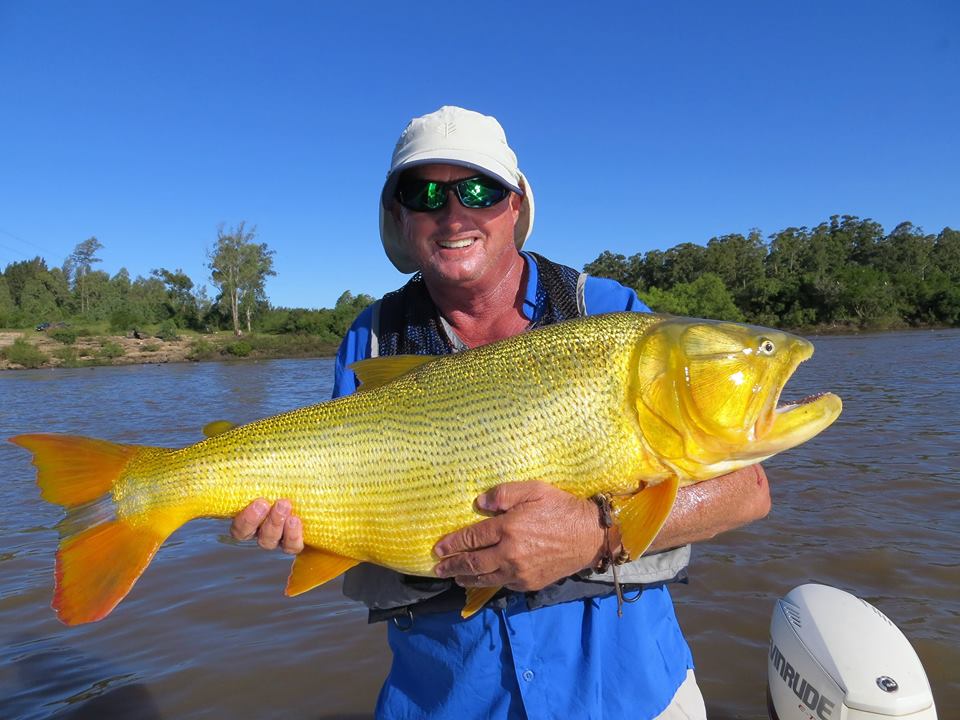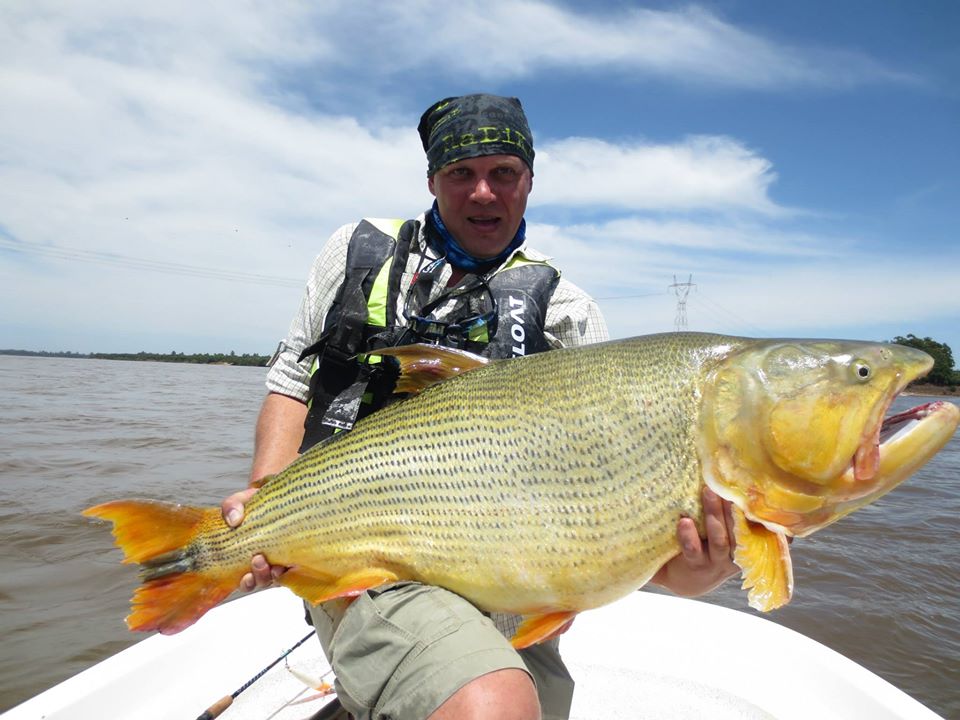 The wonderful Hotel Horacio Quiroga has Catamaran lake rides, bicycles, horseback riding, guided hiking, tennis courts, thermal water pools both open and indoor, top quality accommodation with a private room per person/couple, fine cuisine and magnificent views.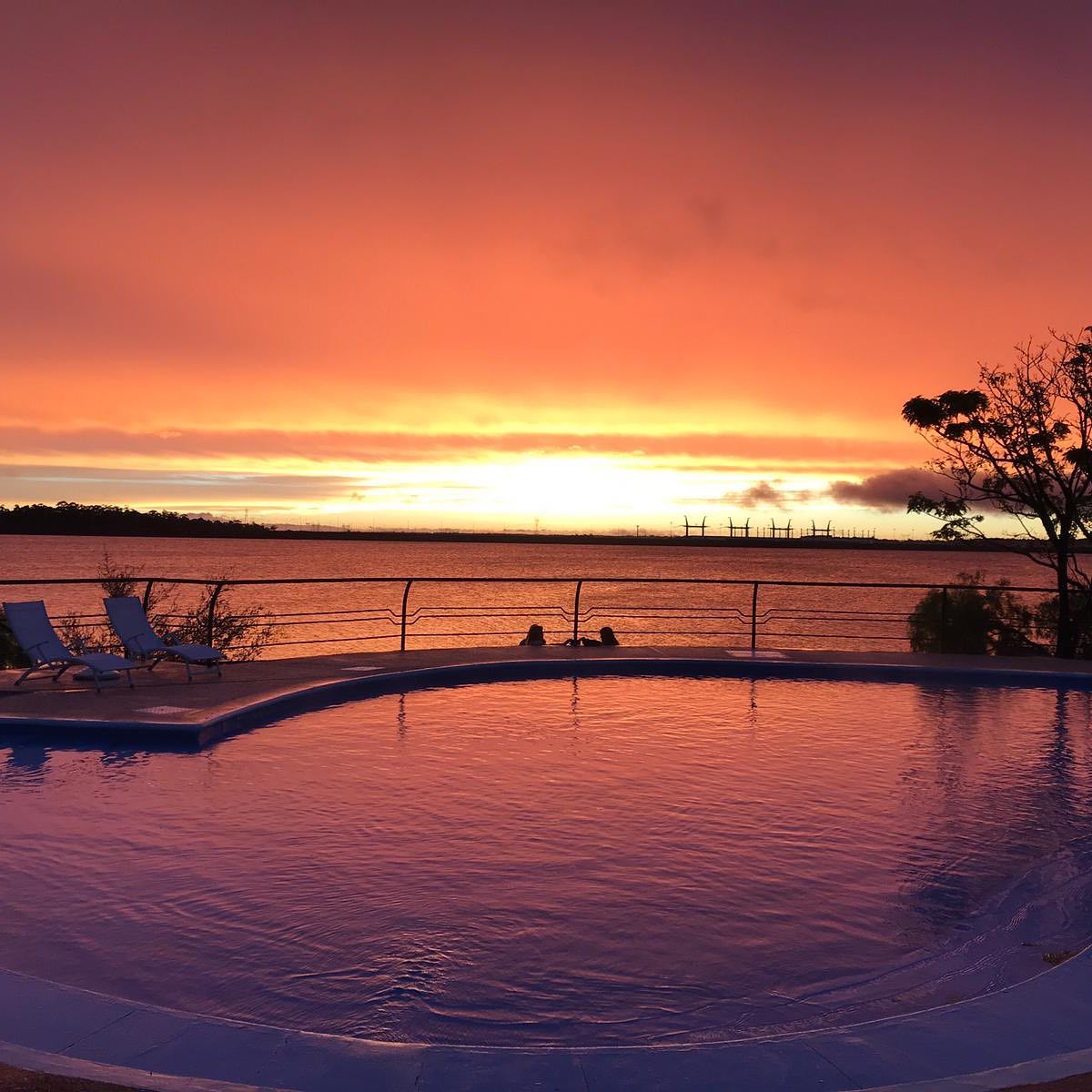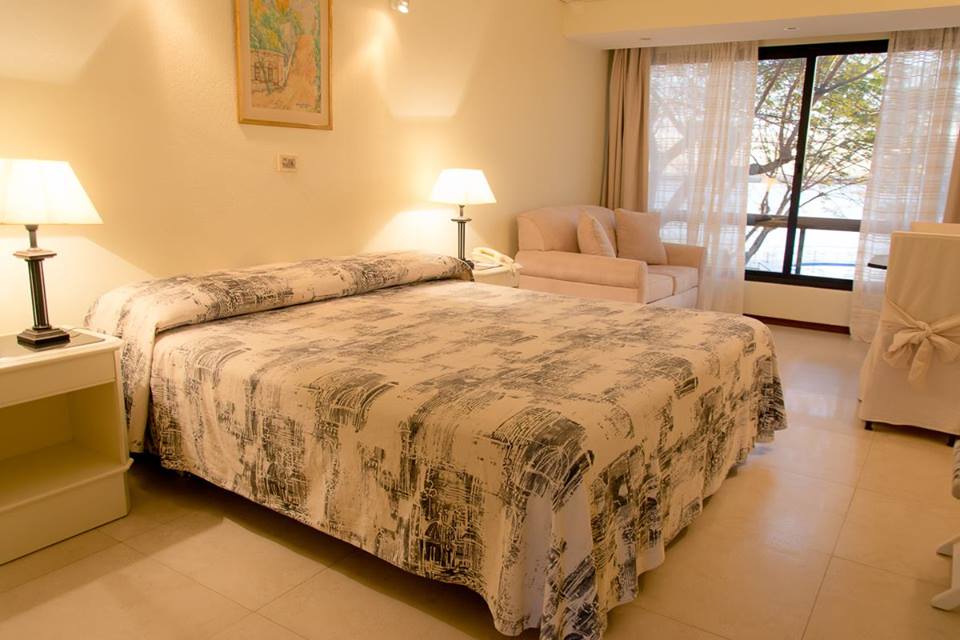 Day 1 Thursday: Arrive at Ezeiza International Airport in Buenos Aires or Montevideo. Upon arrival you will be met by a member of our staff, who will transfer you to the Resort Hotel Horacio Quiroga in Salto close to the Salto Grande dam. (located at the Argentina-Uruguay border). 4.5 hrs drive or by charter flight (1 hr).
Check-in at the Horacio Quiroga Thermal Spa Resort next to the Salto Grande Dam. Our parties will all have private bedrooms, restrooms, sitting room, open bar and dining facilities.
DAY 2, 3,4 and 5: Mon – Thurs: Four full days, with 6 hrs of fishing for Giant Dorado at Salto Grande tail waters fishery. This will be more than enough fishing per day since your arms will give away long before the Dorados dol! Most all fly fishing and bait casting world records have been broken in the exclusive tail waters.
DAY 6: Friday: After breakfast depart back for your international flight.
DURATION
Six days with 4 days fishing
COST
April - October $4650 per angler / November - March $5750 per angler - two anglers per boat (all costs are in US dollars)
OCCUPANCY
Cost based on Double Occupancy
INCLUDED
• Return transfers by car/van Montevideo or Buenas Aires/Hotel Horacio Quiroga /Montevideo or Buenos Aires • Guided-operated 21 foot shallow drafting bass boat per two anglers (identical to the two on the Argentinean side) • 6 hours fishing per day at the Exclusive Zone (Salto Grande Tail Water) • Fishing licenses • All meals and beverages at our private "VIP SALON" including wine, beer and hard liquor • First class rods, reels for spinning and bait casting and lures. • Single rooms
NOT INCLUDED
• International air fare • Food and beverages in Buenos Aires or Montevideo and private city tours. • Phone calls, laundry, massage, and other items of a personal nature. • Special transfers and hotel reservations when not arriving or departing with the party. • Tips (suggested tips $400/4 days) • Private charter both ways $1.400/angler, minimum of 4 and maximum 6 anglers.
TRIP NOTES
TOTAL CAPACITY
2 anglers/boat (maximum of 2 boats in the Exclusive tailwaters) 4 anglers fishing at a time.
During the months of March (mid march) through November, our winter daylight hours allow us to do 3 different fishing sessions of 3 hrs each.
Session 1: 8.00 to 11.00 hrs
Session 2: 11.00 to 14.00 hrs
Session 3: 14.00 to 17.00 hrs.
During Mid November through mid March, summer months for us, days are longer which let us have 4 different fishing sessions of 3 hrs. Having 2 more sessions allows us holding bigger groups.
Session 1: 6.00 to 9.00 hrs
Session 2: 9.00 to 12.00 hrs
Session 3: 12.00 to 15.00 hrs
Session 4: 15.00 to 18.00 hrs
As a result of more day light hours we are able to make 2 whole 6hr fishing session per boat allowing us to hold groups twice the size as the regular winter sessions. On session 1 and 3, the first 4 anglers will be fishing, and on sessions 2 and 4, the other 4 anglers will. On the next day both groups will be able to switch sessions for everyone to have the chance of trying different times of the day.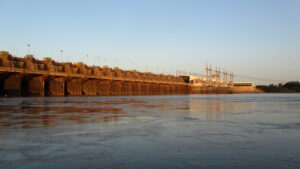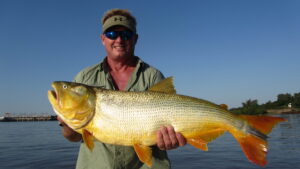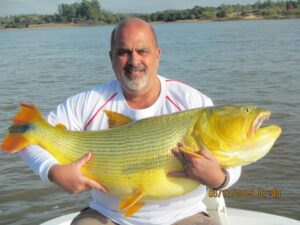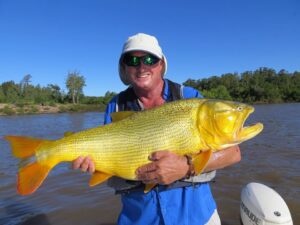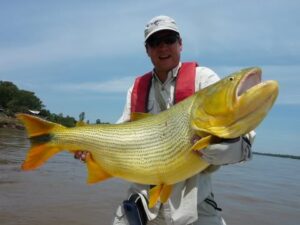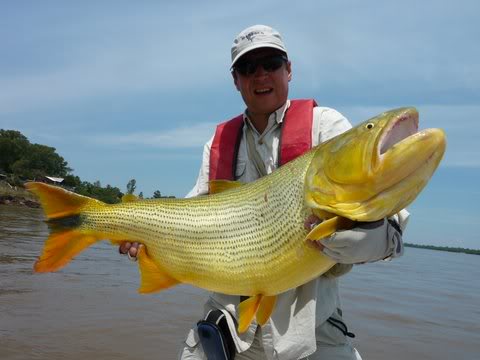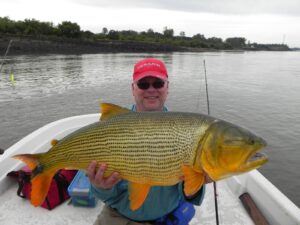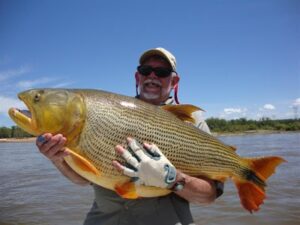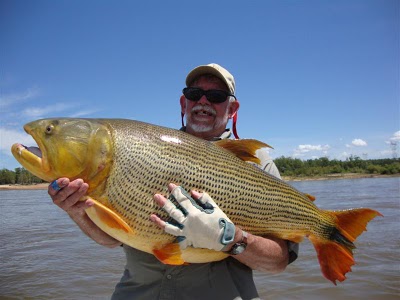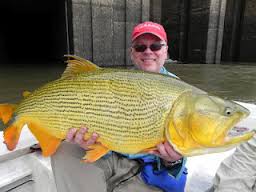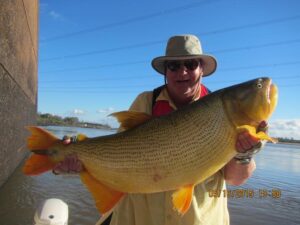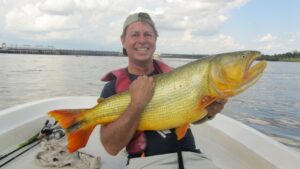 Ready to book your dream fishing trip?