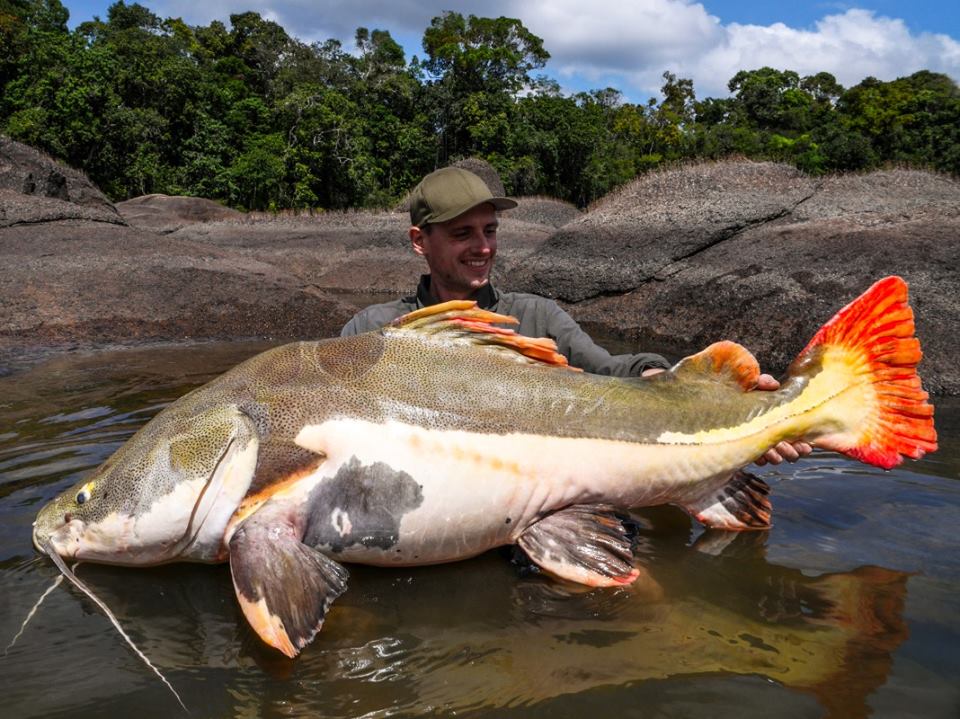 The Redtail Catfish or Pirarara (Phractocephalus hemeliopteris) are short, stubby, aggressive catfish with an attitude.
Some of the most beautifully-marked Cats and named Redtails for obvious reasons. Redtails will run, on and on and on… stripping line in long bursts. They love structure and will always aim home. A big Redtail is 80-90lbs and average 50-70lbs.
Redtails can be easily hooked on cutbait (and even on subsurface lures) but landing them is another story. They live among the dense tangles of sunken trees, deep trenches and holes in the river. Once hooked, they head for the hills and you need powerful gear to handle them.
Check out our amazing expeditions