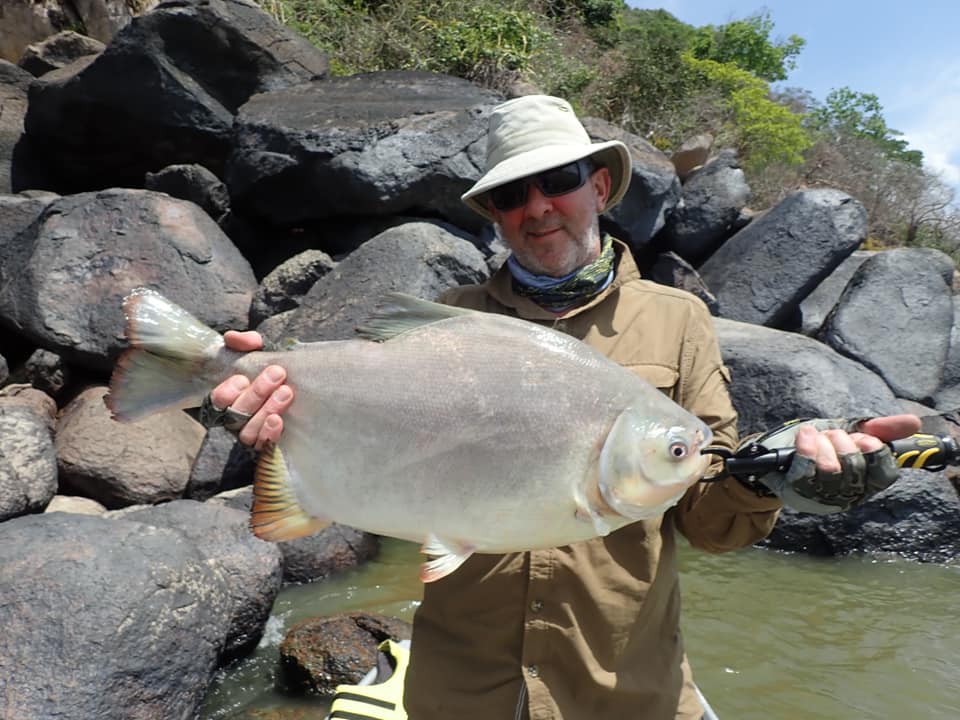 Fantastic Pacu fishing can be had in Guyana for Red, Black and Silver Pacu and in Brazil, Colombia and Bolivia for many other spieces of Pacu. In Guyana in late March – April, anglers can often see 2-3 fish chasing fruit as it drifts downriver.
All Pacu have sweet tasting meat and are much sought after in the Amazon. The larger species have wonderful spare ribs that taste like pork when cooked on the BBQ!
Plastic beads, flies, spinners, spoons, bits of fish, even pieces of potato will tempt these bruisers.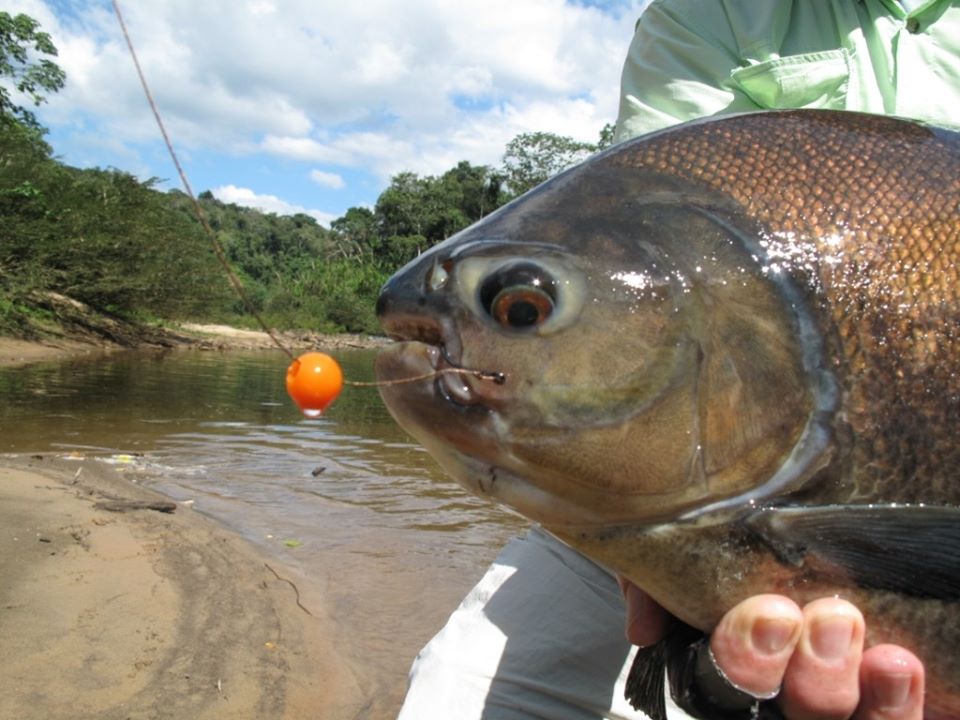 Check out our amazing expeditions