Rio Cuiabizinho & Piquira
Rio Cuiabizinho/Manso & Rio Piquira
Destination
Rio Cuiabazinho and Rio Manso, Chapada Dos Guimarães and Rio Piquira in the Brazilian Pantanal
Season
July – end September
Trip Type
Float-fishing for Golden Dorado and Piraputanga on the Rio Cuiabazinho or Rio Manso, and fast boat fly and lure fishing on the Rio Piquira
Species
Golden Dorado, Piraputanga, Pacu on the Rio Cuiabazinho/Manso, with Golden Dorado, Surubim, Pacu, 'Blue' Peacock Bass and Payara in the Rio Piquira
Description
Lodges and hard-core fishing adventure in pristine surroundings
Cost
$4650 per angler (all costs are in US dollars)
Duration
8 days, 7 nights & 7 days fishing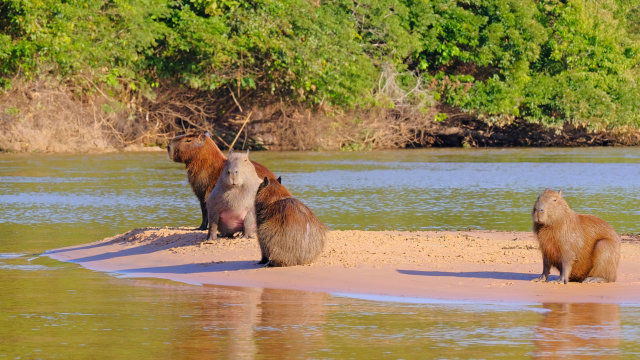 This is a great combo fishing trip for avid fly and lure anglers alike. We divide this trip into two parts, with drift-fishing down the clear waters of Rio Cuiabazinho/Manso then we fly our anglers to the Rio Piquira on the Brazilian Pantanal for more exciting fishing in fast boats.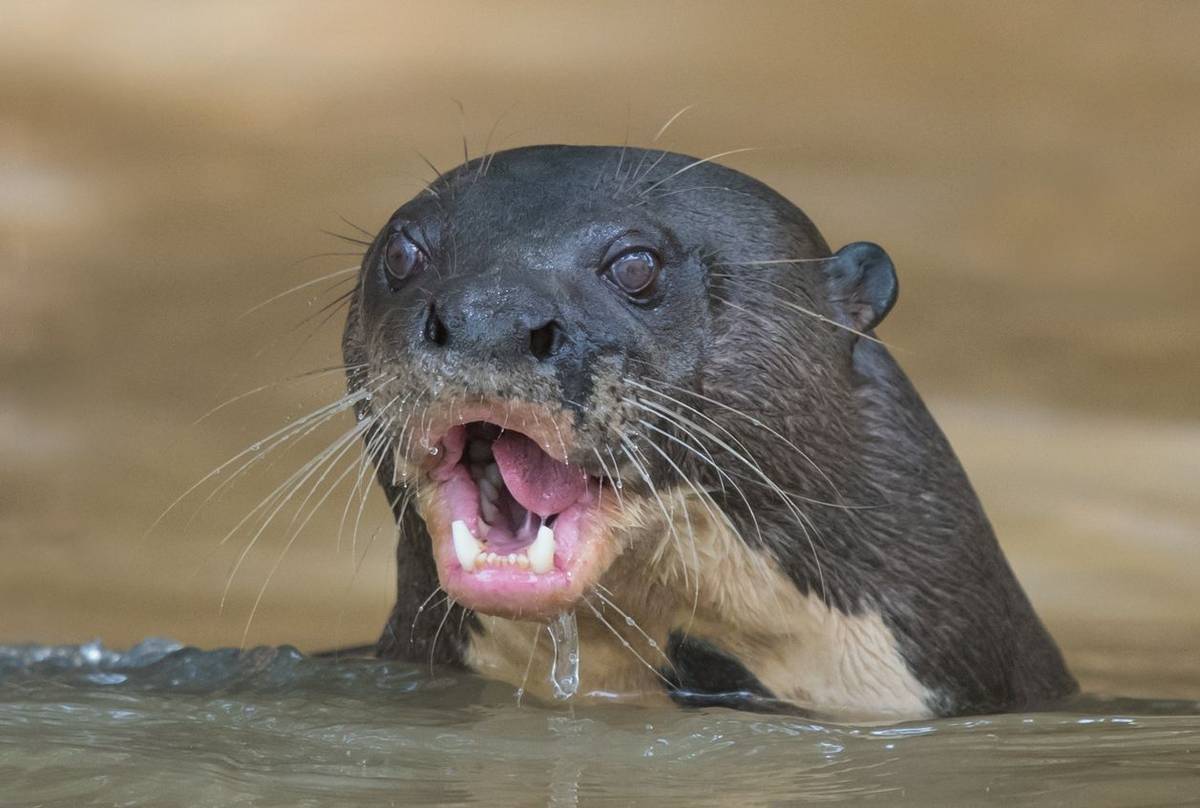 Rio Cuibazinho or Rio Manso: These clear water rivers are extremely rich in fishing areas, with deep channels, gullies, sandbars, rocky outcrops, rapids, falls and much more, making them real havens for Golden Dorados and Piraputangas.
Our professional guides will take you drift/float-fishing through beautiful scenery, cook you lunch while fishing and guide you to the best techniques and methods to use.
The Dorado is an extremely strong, aggressive and acrobatic predator that busts on any baitfish in its vicinity. Packs of these bruisers can be seen chasing shoals of baitfish and the attacks are nothing but explosive. Anglers will drift fish and cast from the rocky outcrops. Anglers can catch Dorados up to 25lb here and Piraputangas to over 5lbs on flies and lures.
Rio Piquira: Our anglers will fly from Cuiabá by charter plane and arrive at the lodge's airstrip by the river. The river is a tributary of the Rio São Lourenço which eventually flows into the Rio Corrientes and the Pantanal, well known for its plentiful Golden Dorado, Surubim Cats and Pacu. Anglers will use fast boats to get to and drift fish plenty of areas with fish flies/lures and bait.
Golden Dorado here can grow big, over 30lbs and a blast to catch on flies, lures and even bait. When lure or fly fishing, once hooked, Dorados will strip line off your reel like express trains, and therefore good quality tackle is needed.
Fly fishing for Pacu and Piraputanga using small streamers, flies that imitate insects falling from the trees, and imitation fruits is plenty of fun too.
Two species of Surubim can also be caught on flies and deeper lures and will fight really well on even the toughest of tackle.
There are also several lagoons and streams where we target shoals of beautiful Blue Peacock Bass (Cichla piquita) that can reach over 12lbs.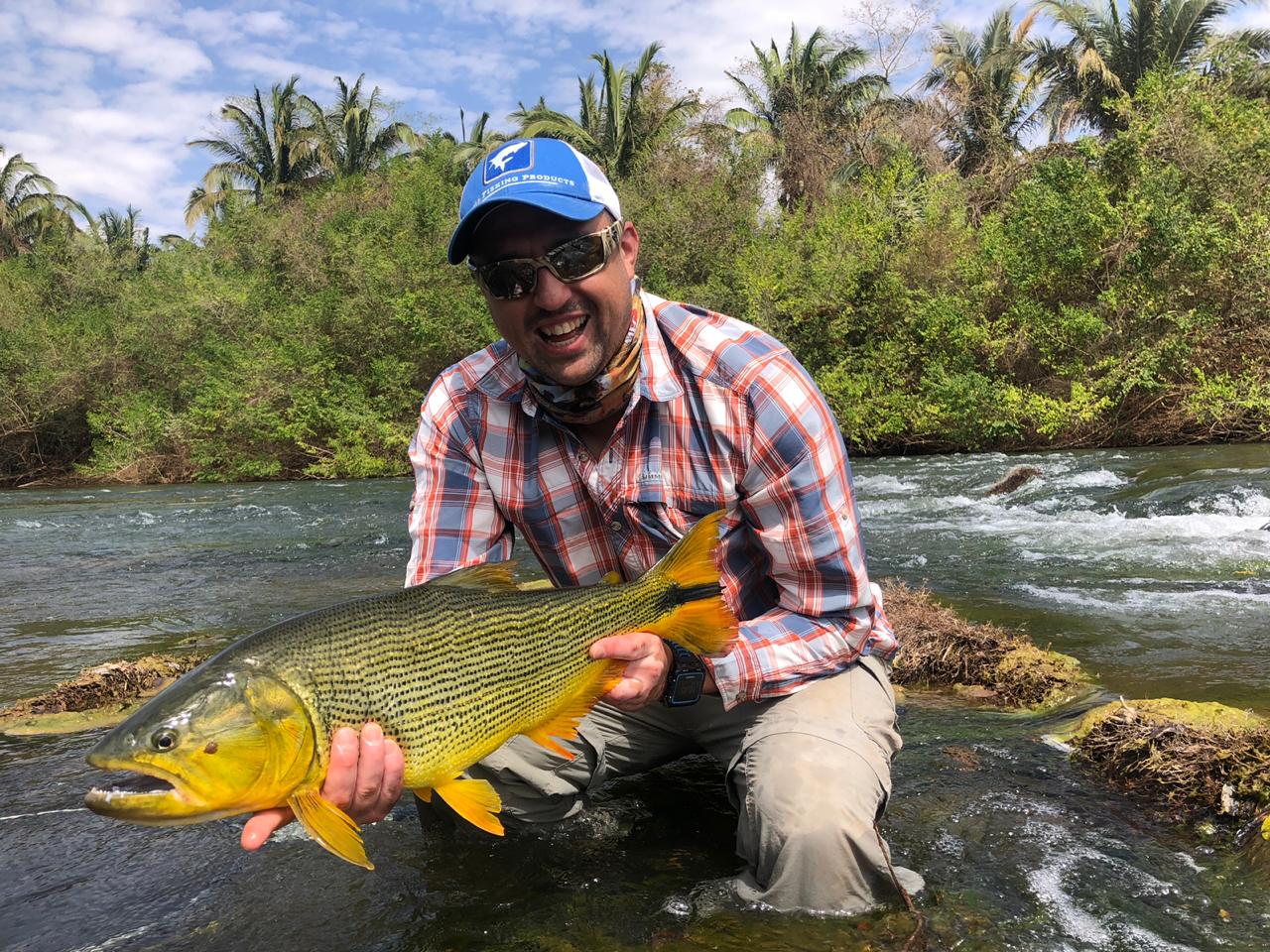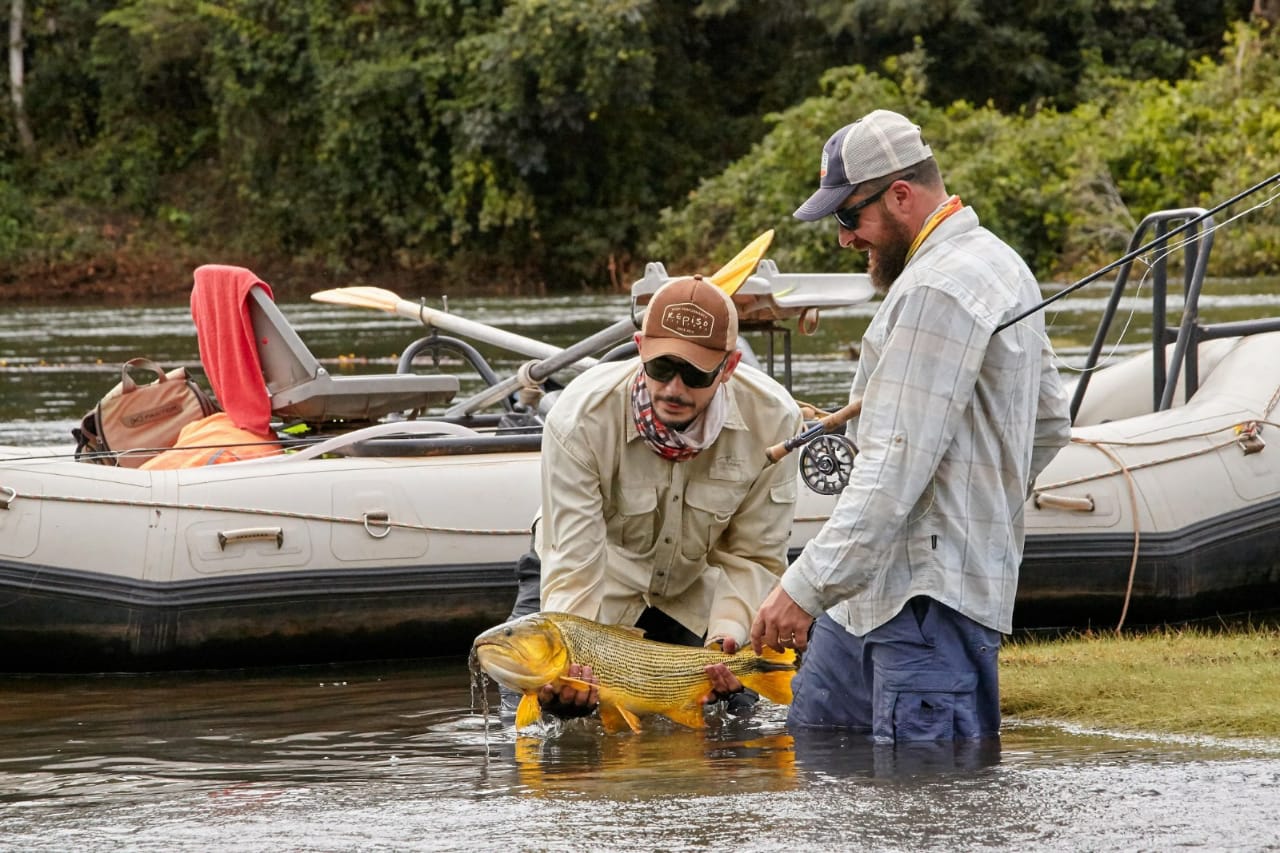 The small lodge on the Cuiabazinho is super-modern while the lodge at the Rio Piquiri is more rustic. Both lodges are situated on the river. All guests will share twin rooms and en-suite bathrooms with hot and cold water.
Excellent food is provided in both lodges.
DAY 1: TOUR STARTS – anglers arrive in the city of Cuiabá in Brazil, transfer to the lodge and overnight.
DAYS  2 – 3: two days of drift-fishing on the Rio Cuiabazinho or Rio Manso.
DAY 4:  early transfer back to the city of Cuiabá + charter flight to Piquiri. Start fishing from 9.00am or when ready.
DAYS 5 – 7: three more days fishing Rio Piquiri.
DAY 8: after breakfast, charter flight back to Cuiabá and onwards flight home – TOUR ENDS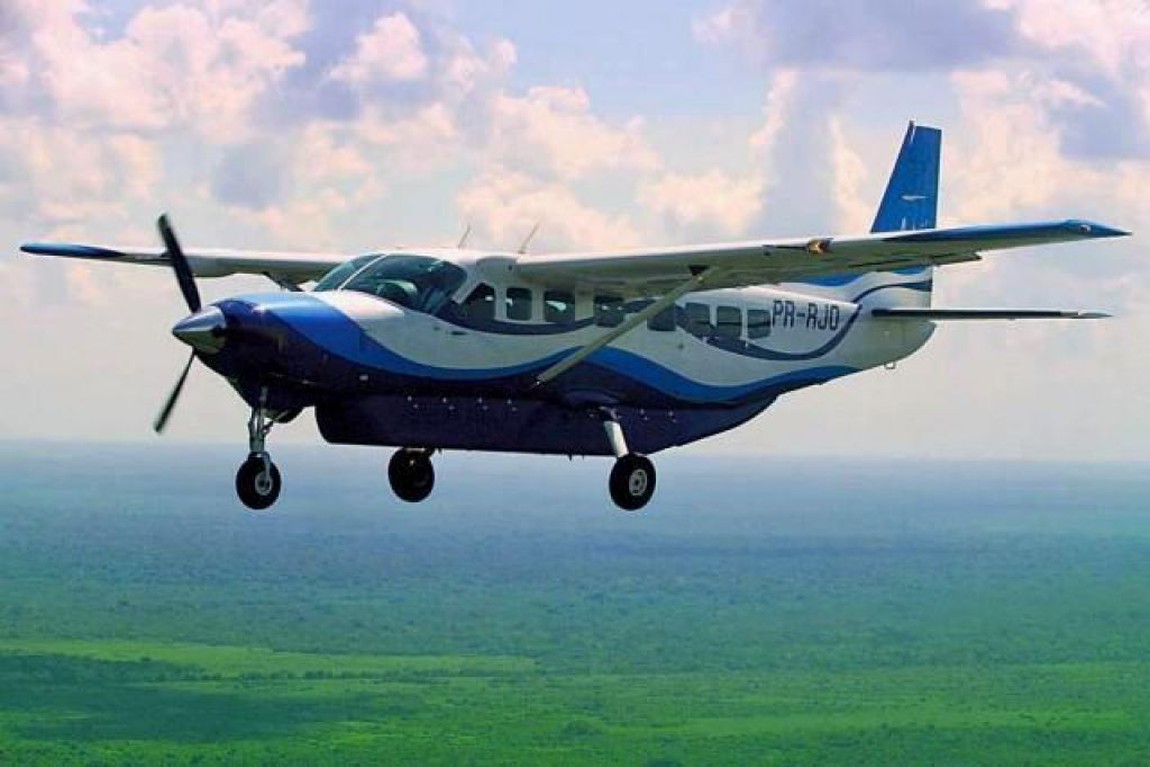 DURATION
8 days, 7 nights & 7 days fishing
COST
$4650 per angler (all costs are in US dollars)
OCCUPANCY
Cost based on Double Occupancy (min 4 Anglers)
INCLUDED
Airport transfers on arrival in Cuiabá, three nights at the lodge on the Rio Cuiabazinho, return charter flight to the Rio Piquira airstrip Cuiabá/Piquira/Cuiabá, with 6 days fishing, fishing licenses, all accommodation, all meals, drinks, laundry service etc.
NOT INCLUDED
International airfares into Brazil and national airfares to Cuiabá, meals and drinks apart from at the two lodges, tips for staff and guides, costs associated with any medical advice and medications for your trip, hotel stays (if necessary) elsewhere and for additional days, insurance.
TRIP NOTES
A 50% deposit is required to reserve places when booking. The remaining payment is due 90 days before actual trip starts.
Above prices are stated as a guide and may be subject to currency and seasonal variations. Please enquire for exact prices for the dates you are interested in at time of booking.
We require our guests to supply proof of medical insurance.
Citizens of the USA, EEC, UK, Canada, Australia and Japan do NOT need visas for entry into Brazil.
Flights to Brazil and onto Manaus are not included. Through our travel agent associates, we are able to secure excellent rates for all your international and domestic flights and travel insurance that are not included in our packages. Please ask for details.
A strict 20kg weight allowance will be enforced on each trip for all charter flights.
A full tackle guide and gear list will be provided once a deposit payment has been received for reservation of trip.
Tips – we suggest $25 pppd for your guide and $25 pppd for the lodge's staff (at each destination).
Through our travel agent partners we are able to secure excellent rates for all your international and domestic flights and travel insurance that are not included in our packages. Please ask for Details.
Ready to book your dream fishing trip?