Rio Capucapu - Multi-species adventure fishing trip in the heart of the Amazon Rainforest
Season
October - December
Trip Type
Adventure Jungle Fishing at our new Safari Camp
Species
Peacock Bass, Payara/Vampire Fish, Wolfish, Pacu, Bicuda, Matrinxã, Jacundá, Aracu, Black Piranha ,with Surubim, Flat-Whiskered, Jau, Piraiba, Redtail Cats and much more ......
Description
Adventure fiishing based from a Safari-style camp deep in the Amazon Jungle.
Duration
9 days with 6+ days' fishing
WELCOME TO THE JUNGE!
Amazon-Angler's fly-in (by floatplane) Rio Capucapu trip in Brazil's Amazon Rainforest is a fantastic adventure for multi-species fanatics or newbies alike.
Our 'all inclusive' fly-in jungle adventure trips are based from a Safari-style camp in an exclusive brand-new virgin fishery.
We operate this camp only in the prime time of the season, from Oct - Dec.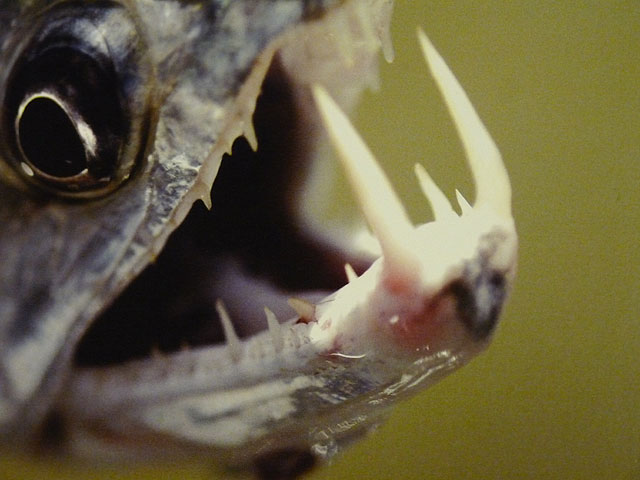 With a set of falls near the mouth of the river, above them is virgin territory and has never been sport-fished apart from by our team members in early sorties. Amazon-Angler has exclusive-access to this virgin watershed.
There are many species to target on lures and flies to include the super-aggressive Cichla vazolleri/Peacock Bass, the rocket-fueled Payara/Vampire Fish, tough Bulldog Trairão/Wolfish, fruit and nut-eating Pacu, the athletic Bicuda, hard-fighting Silver Matrinxã, and massive Black Piranha, along with plenty of Cat species including Surubim, Jau, Piraiba, Redtail, Flat-Whiskered and Leopard Cats on live/dead baits and much more ……
There are so many species for the avid angler to catch who is willing to go that extra mile and put in the time. Anglers can catch nut, fruit and berry-eating fish like Pacu, Matrinxã, Aracu and many more scaled species all day long. All these smaller scaled species make for great fresh Catfish bait too! The weird and wonderful are also still to be discovered by many foreign fishermen and we have them all. Plenty of European anglers enjoy what is classified as 'coarse fishing', and an angler could easily catch hundreds of fish with sweetcorn, nuts, fruits, fish strips, worms, freshwater snails etc.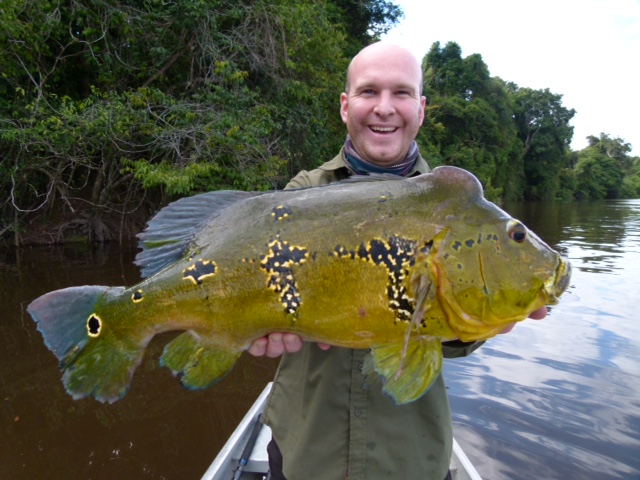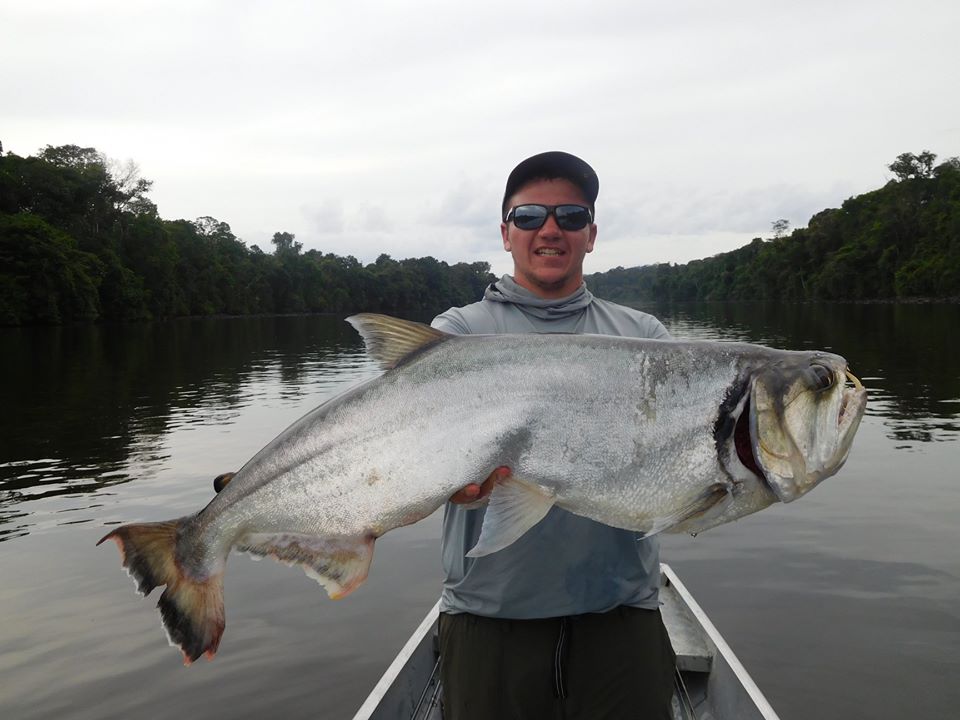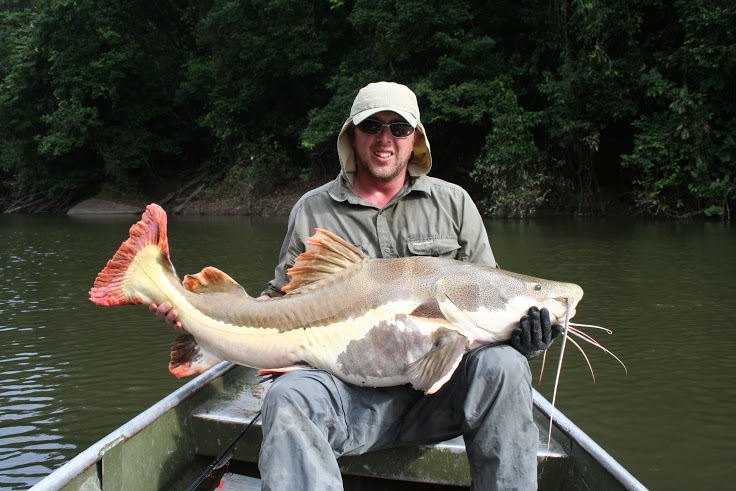 Our Safari-style camp has tented accommodation with blow-up mattresses, bed sheets and pillows, and fans to keep our guests cool at night, although while in mountainous areas, it can still get chilly in the night. The camp has a fully-stocked kitchen, freezers and fridges, dining area, bathroom with running water and showers and is a fun place to be in, deep in the Amazon jungle. The sound of the river, together with the dawn and dusk choruses with thousands of birds, frogs and insects, is right at your doorstep!
Our anglers will arrive by float plane below the falls and after a short walk to above the falls, our fishing boats will take them upriver to where the camp is situated under the tree canopy in this exclusive Amazon fishery. This area is so far away and remote from any civilization and in the deepest of jungle/rain forest.
The bar is open 24/7, the beers are always cold, and delicious wholesome meals are prepared by our in-house chef. Take lunch with you or have a shore lunch of fresh fish, meat, sausages, rice and salad. There is daily laundry so no need to pack too many clothes (weight allowance is 15kgs on the float plane per person).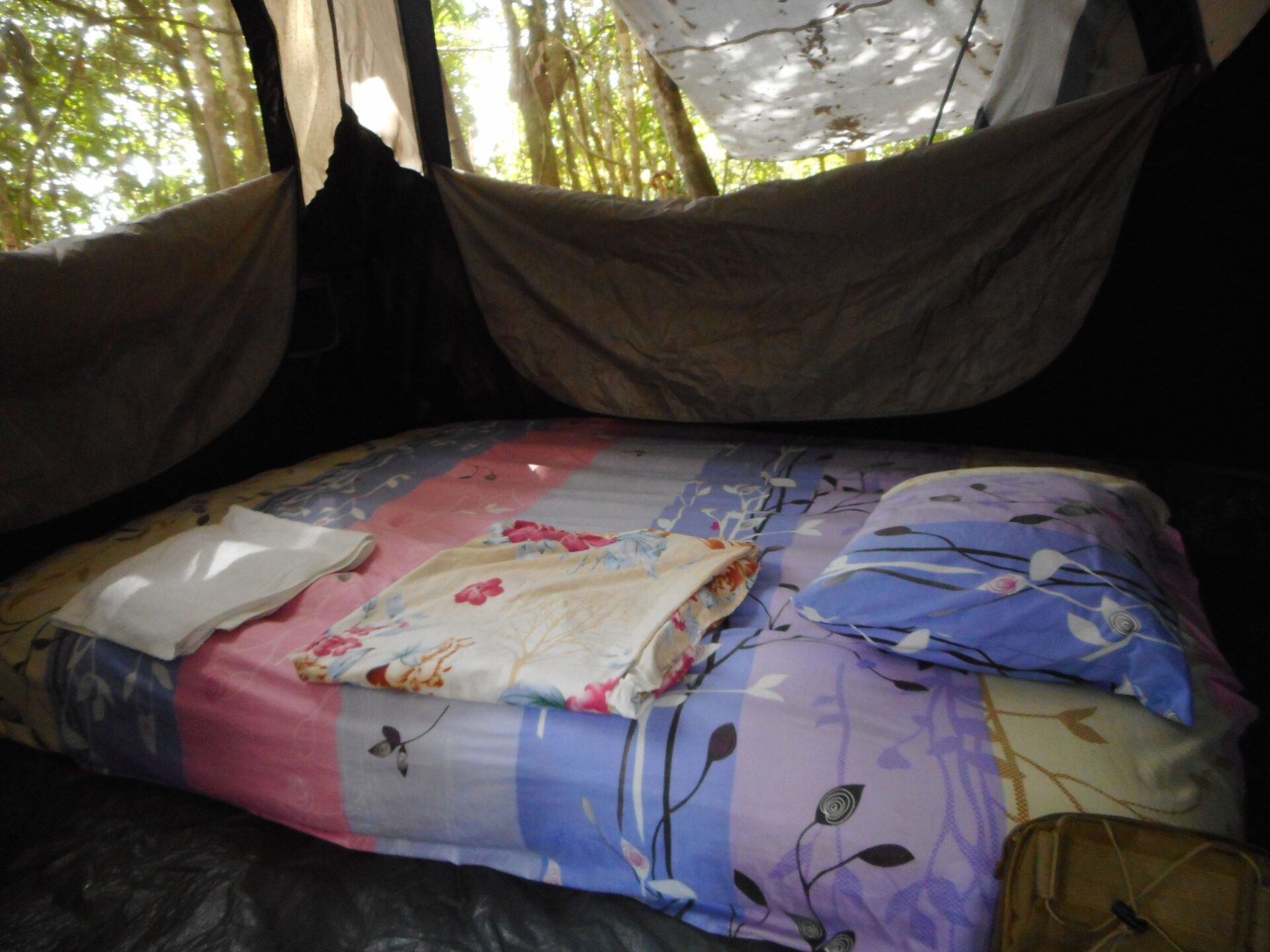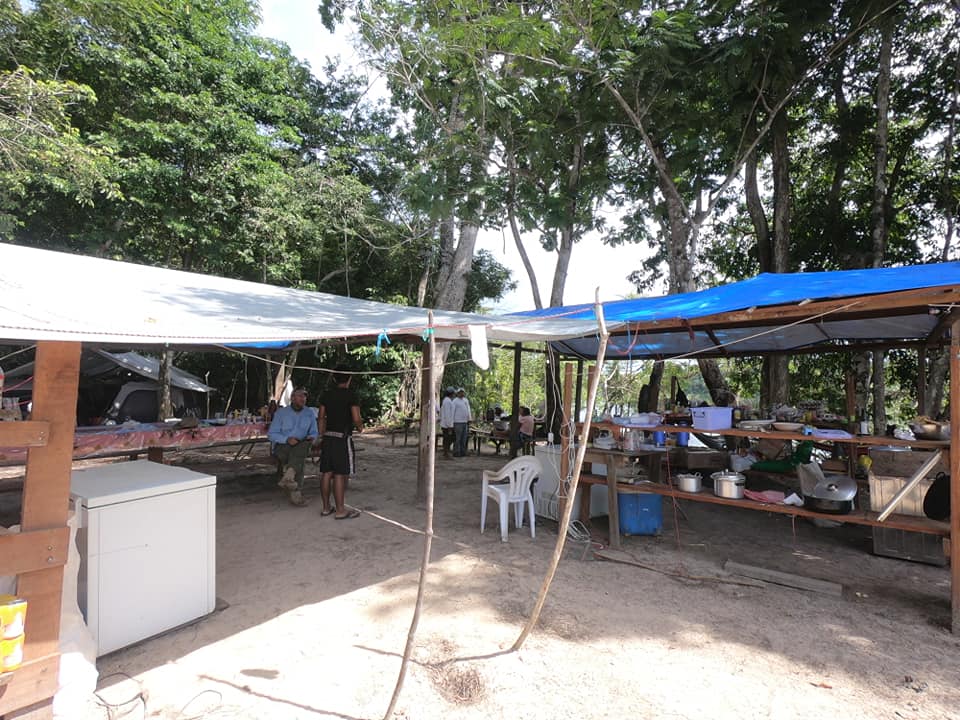 DAY 1: TOUR STARTS – arrival in the city of Manaus and transfer to the hotel and overnight.
DAY 2: Early morning float plane flight from Manaus to the river and head up to camp. Start fishing after lunchy! Overnight at our Safari Camp for the next 7 nights.
DAY 3 – 8: Six full days of guided fishing and exploring.
DAY 9: Float plane flight back to Manaus by late morning, onwards journey home – TOUR ENDS. *Covid tests may still be needed to travel home. We suggest an extra night at the hotel (not included) and flying home the next day.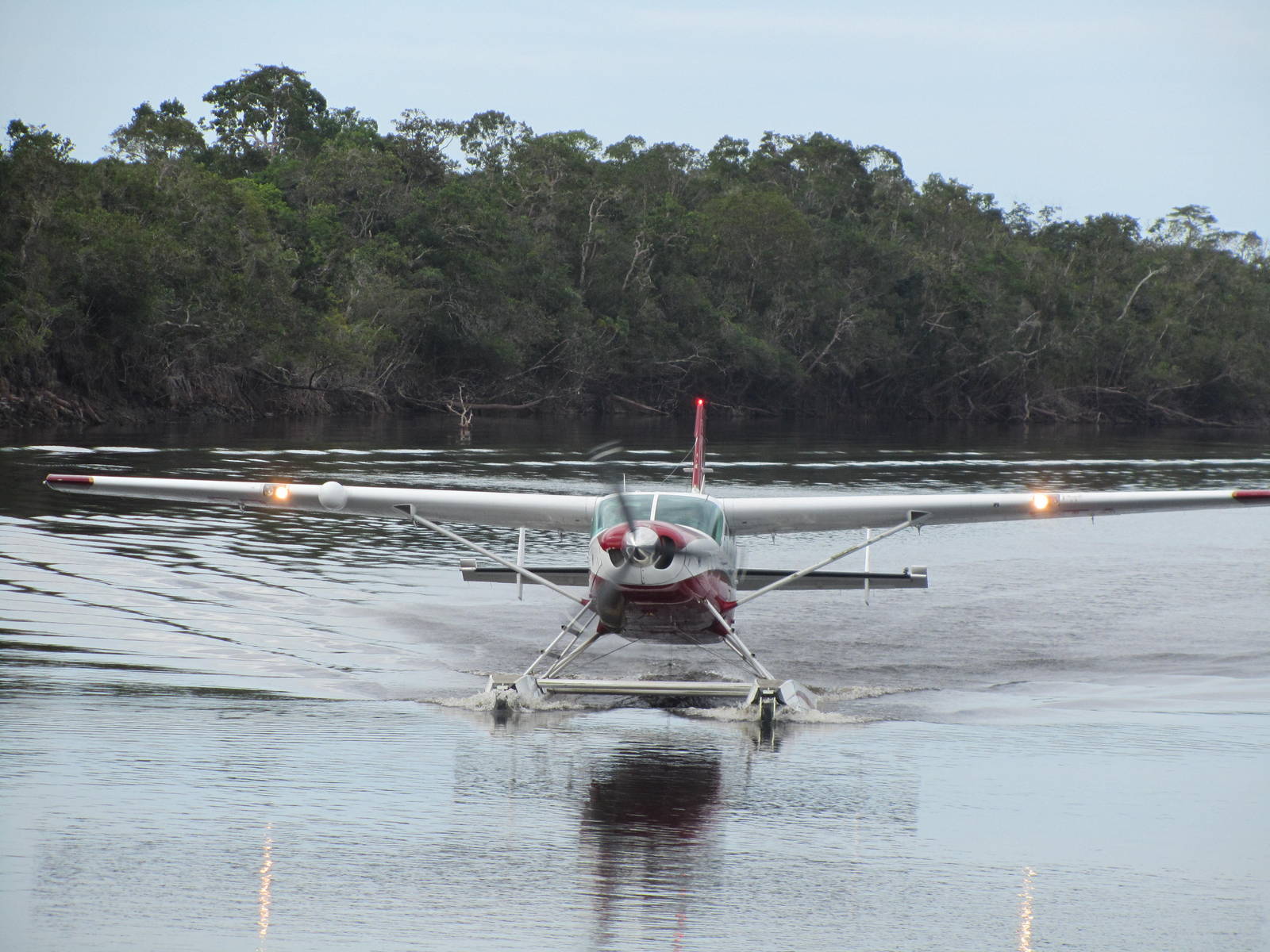 DURATION
9 days with 6+ days' fishing
OCCUPANCY
Cost based on Double Occupancy
INCLUDED
All transfers on arrival day before trip and overnight at hotel in Manaus, return floatplane flight in and out of the jungle, all food and beverages while at the camp and while fishing, daily laundry and 6+ days guided fishing.
NOT INCLUDED
International and domestic flights to and from Manaus, meals and drinks while in Manaus, tips, hard liquor, wine, fishing tackle, rods, reels, lures, etc. *Visas - N.B. European, American, Canadian, Australian and Japanese citizens do NOT require a visa for entry into Brazil.
TRIP NOTES
Terms and conditions of payments: 50% as deposit on reservation, 50% due 90 days before arrival in Manaus.
A strict 15kgs must be adhered to for all floatplane flights. Anyone with overweight luggage will be required to leave items in Manaus until their return at the end of the trip.
A complete and comprehensive list of gear, clothing and tackle suggestions will be provided once reservation and deposit payments have been made.
Tips – we suggest $150pp for your guide and $150pp for the remaining houseboat staff.
Through our travel agent associates, we are able to secure excellent rates for all your international and domestic flights and health/travel insurance that are not included in our packages. Please ask for Details.
Inquire with your doctor for any medications or vaccines needed.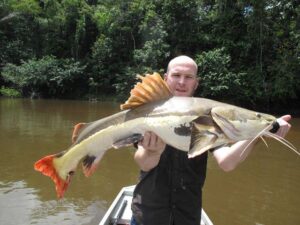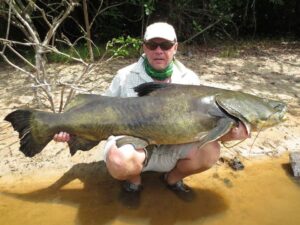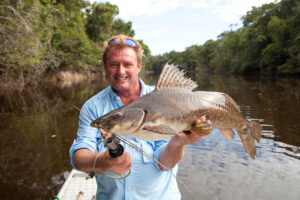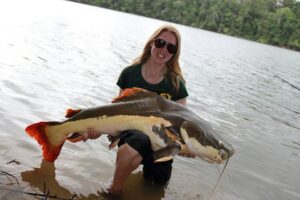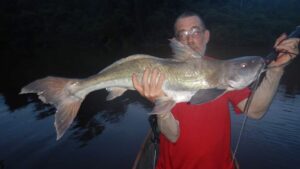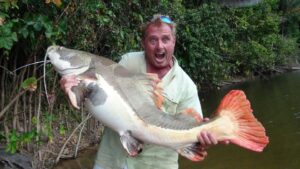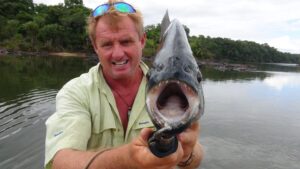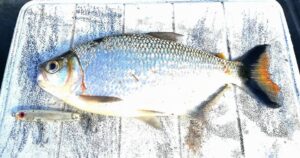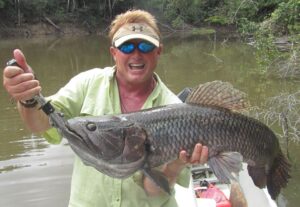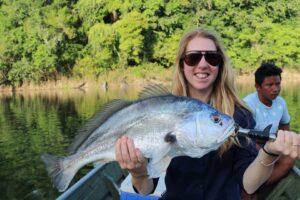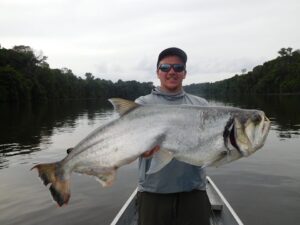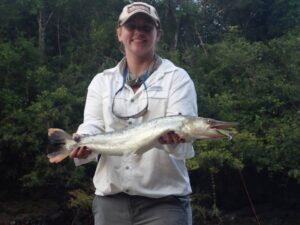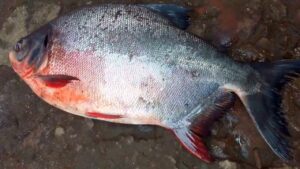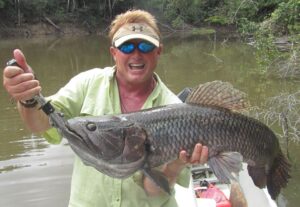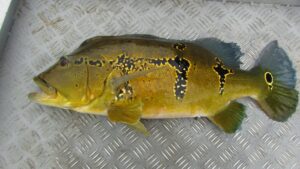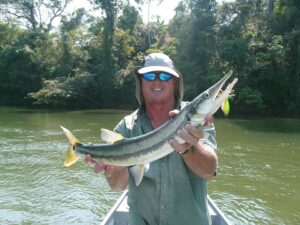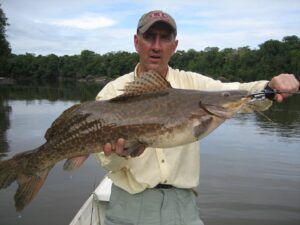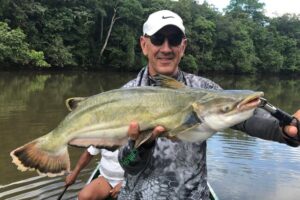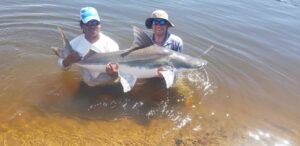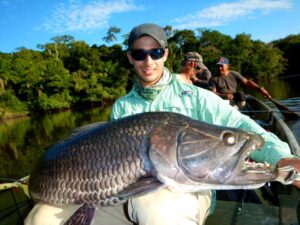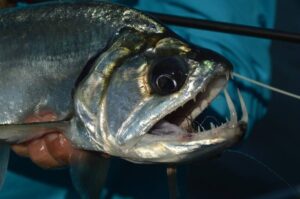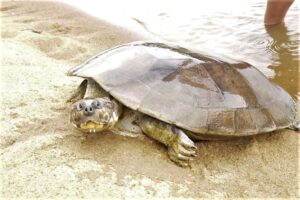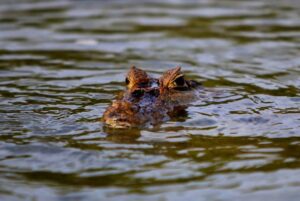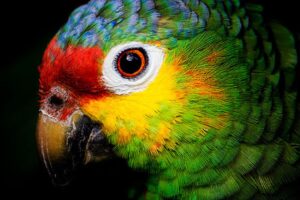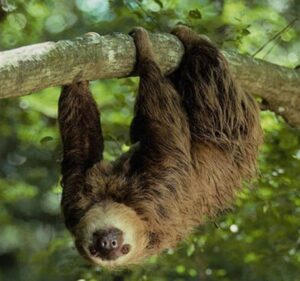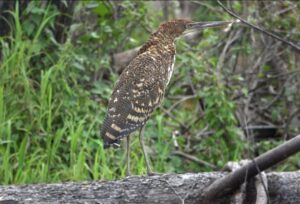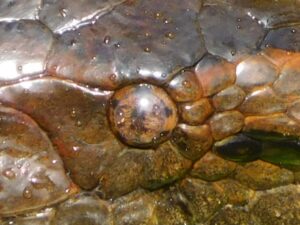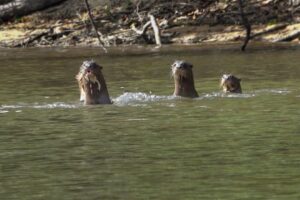 Ready to book your dream fishing trip?