Golden Dorado Adventure Fishing Trip in Argentina
Destination
Rio Corrientes, Esquina, located on the shores of the Paraná River
Season
October to November and February to May
Trip Type
Fly and lure fishing
Species
Golden Dorado, Pacu, Pirapitinga, Surubi
Description
Hardcore fishing adventure in perfect surroundings for Giant Golden Dorados, large Pacus and Pirapitinga and enormous Surubi Cats
Cost
from $3270 per angler (all costs are in US dollars)
Duration
7 Day Trip with 6+ Days' Fishing
View The Going for Gold Video
This trip is for the adventure-seeking angler with full-on fishing but with a touch of luxury added for good measure. Beautiful hard-fighting Giant Golden Dorado, large Pacu and Pirapatinga and huge Surubi Cats abound and can be caught on lures and flies.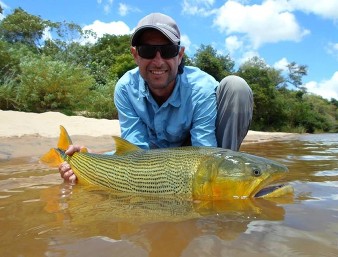 The Dorado is an extremely strong, aggressive and acrobatic predator that busts on any baitfish in its vicinity. Packs of these bruisers can be seen chasing shoals of baitfish and the attacks are nothing but explosive. Lure, bait or fly fishing, once hooked, Dorados will strip line off your reel like an express train, and so good quality tackle is needed.
Dorados can be caught with flies, lures or natural bait. We suggest 8-9 wt fly rods and same for the sinking tip line. Lures can be varied from shallow diving to deep diving lures, but all with beefed-up hardware.
Dorados here can reach in to the 30lbs range so strong leaders and hooks are required. This river has extremely rich and varied fishing areas, with deep channels, gullies, sandbars, lagoons, stone points and dozens of streams, making this area a real fishing paradise.
Anglers will drift fish from the boat or cast from the bank, between wood structure or rocks and from different islands. Anglers can catch Dorados over 30lb, along with Surubi Cats (usually on natural live bait) to over 60lb and Pacu to over 25lb.
Fly fishing for Pacu is a pure adrenaline rush. There are many methods to use for Pacu, with small streamers, flies that imitate insects falling from the trees, and imitation fruits.
Large Surubi Cats inhabit these waters too and anglers can take time out from casting flies and lures and chill out in the boat with a heavy Dorado outfit or catfish gear. They are in the depths waiting for a live bait to pass by and that's it, hang on to your horse!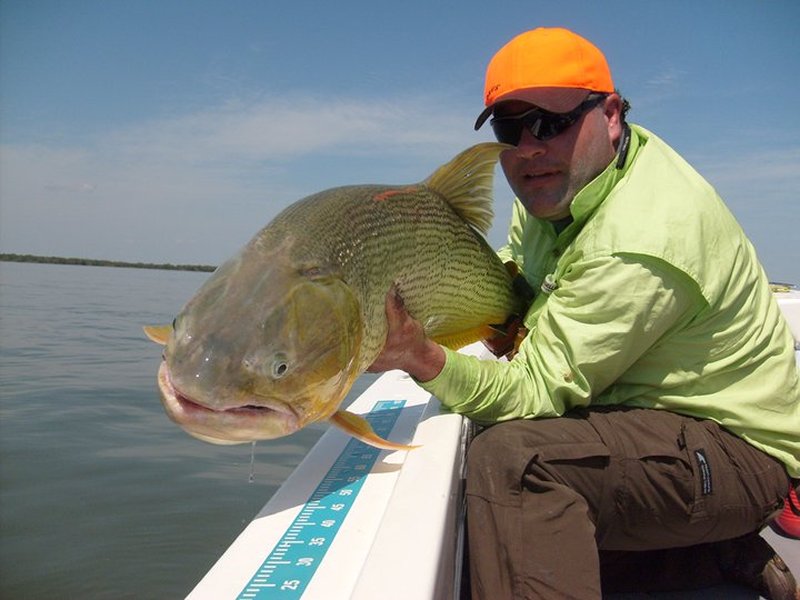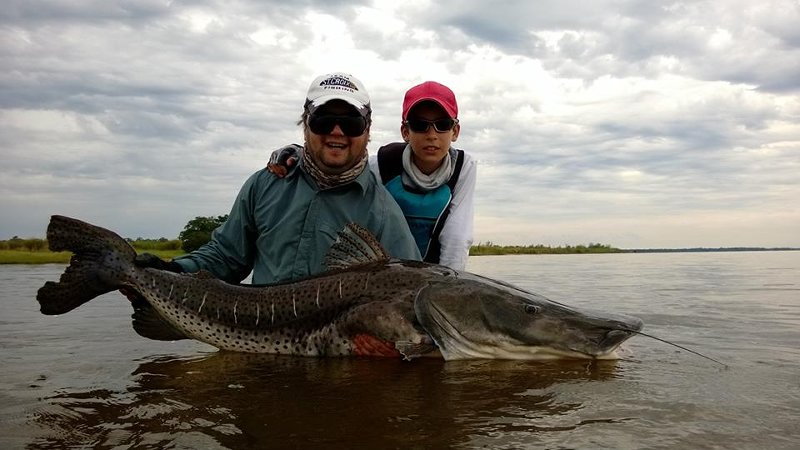 Our anglers will enjoy six full days' guided fishing, with 7 nights all-inclusive at our Matias Pavoni Lodge, which is 200m from the river and 10 mins from the town of Esquina.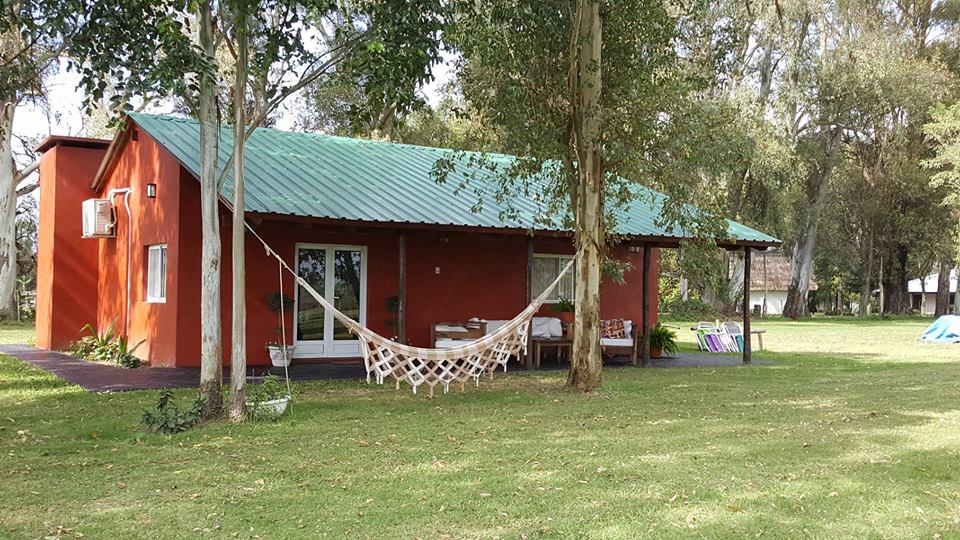 DAY1: Anglers arrive in Esquina. TOUR STARTS – overnight at the Lodge.
DAY 2 to 7: Six full days of fishing with breakfast, fishing, lunch, more fishing, evening dinner at lodge.
DAYS 9: After breakfast guests depart the lodge – TOUR ENDS.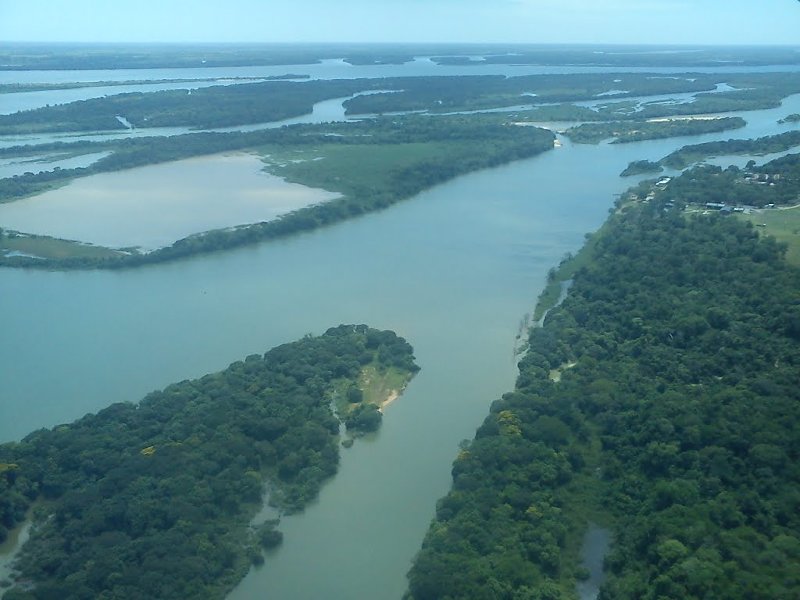 DURATION
7 Day Trip with 6+ Days' Fishing
COST
from $3270 per angler (all costs are in US dollars)
OCCUPANCY
Double Occupancy or $545 per person, per day
INCLUDED
All meals and drinks while staying at the hotel and fishing, 6 days fishing with experienced guide.
NOT INCLUDED
Flights, travel to and from Esquina, tips, fishing equipment, visas etc.
TRIP NOTES
Prices are stated as a guide and may be subject to currency and seasonal variations. Please enquire for exact prices for the dates you are interested in.
Estimated Costs $3270 pp for 7 nights and 6 days fishing  (based on min. double occupancy) or USD $545 pppd. Children under 12 yrs will be $465 pppd.
A 50% deposit is required to reserve places when booking. The remaining payment is due 90 days before actual trip starts.
A full tackle guide and gear list will be provided once a deposit payment has been received for reservation of trip.
Tips – we suggest $25 pppd for your guide and $25 pppd for the lodge's staff.
Through our travel agent partners we are able to secure excellent rates for all your international and domestic flights and travel insurance that are not included in our packages. Please ask for Details.
Ready to book your dream fishing trip?